Visiting Prehistoric England: Stonehenge
When visiting Stonehenge, it is recommended that you buy tickets in advance for a specific date and time slot. I was not traveling on a strict schedule, having decided the previous day to throw in some extra neolithic sites, so I did not. But I also was traveling on a weekday in mid-October and planning a visit on an overcast, windy day. If you are visiting during high-season, it is probably a good idea. Even for me, to be safe, I arrived first thing in the morning; there were very few people there, but in an hour's time it started to fill up.
Tickets for Stonehenge are near 20£; the price varies depending on if you purchase them online/if you're a member/if you add a gift. I decided to add the audio tour for an additional fee in order to get the most of the experience, and I recommend it to other visitors who do not have previous knowledge of Stonehenge. Much of what it said, I'd already read in my guidebook, but it did have interesting tidbits.*
I also recommend going through the museum. Admission to the museum is included with your ticket, and it has an immersive digital reconstruction of what Stonehenge would have looked like when first built as well as artifacts dug from the area that provide insight to the culture and society of the people nearby at that time. Part of me wishes I'd gone to the museum before going to see the actual monument to have a greater appreciation of what I was viewing.
The actual site is about 2 kilometers (1 1/4 miles) from the visitor's center, and there are shuttle buses that regularly loop between the two. Stonehenge itself is cordoned off; a paved walkway goes around its perimeter with signs that denote the audioguide numbers along the way. I took this opportunity of slowly walking in a circle to try out photography skills from a recent course I'd taken. Every now and then I'd take a break from the camera so that I could actually be in the moment (my preferred state) and take in what I was seeing.
But it was in those moments where I realized that I was surrounded by people. Normally I'm not distracted by other tourists—I'm very good about blocking things out in focusing on what I want to—however I did find the amount of people detracting from my contemplation of the monument. I can only imagine what it's like in the summer! The combination of the cordoned off walkway and the hordes of selfie-taking visitors made the towering monoliths in front of me seem artificial and superficial. I decided to pass on taking the shuttle bus and walk back to the visitor's center.
The walk back is through a pasture and little bit of gated woods, both containing barrows (burial mounds). This walk was a nice respite from the manicured tourism I had just experienced, and I ambled along, admiring the various animals who had made these environs their home.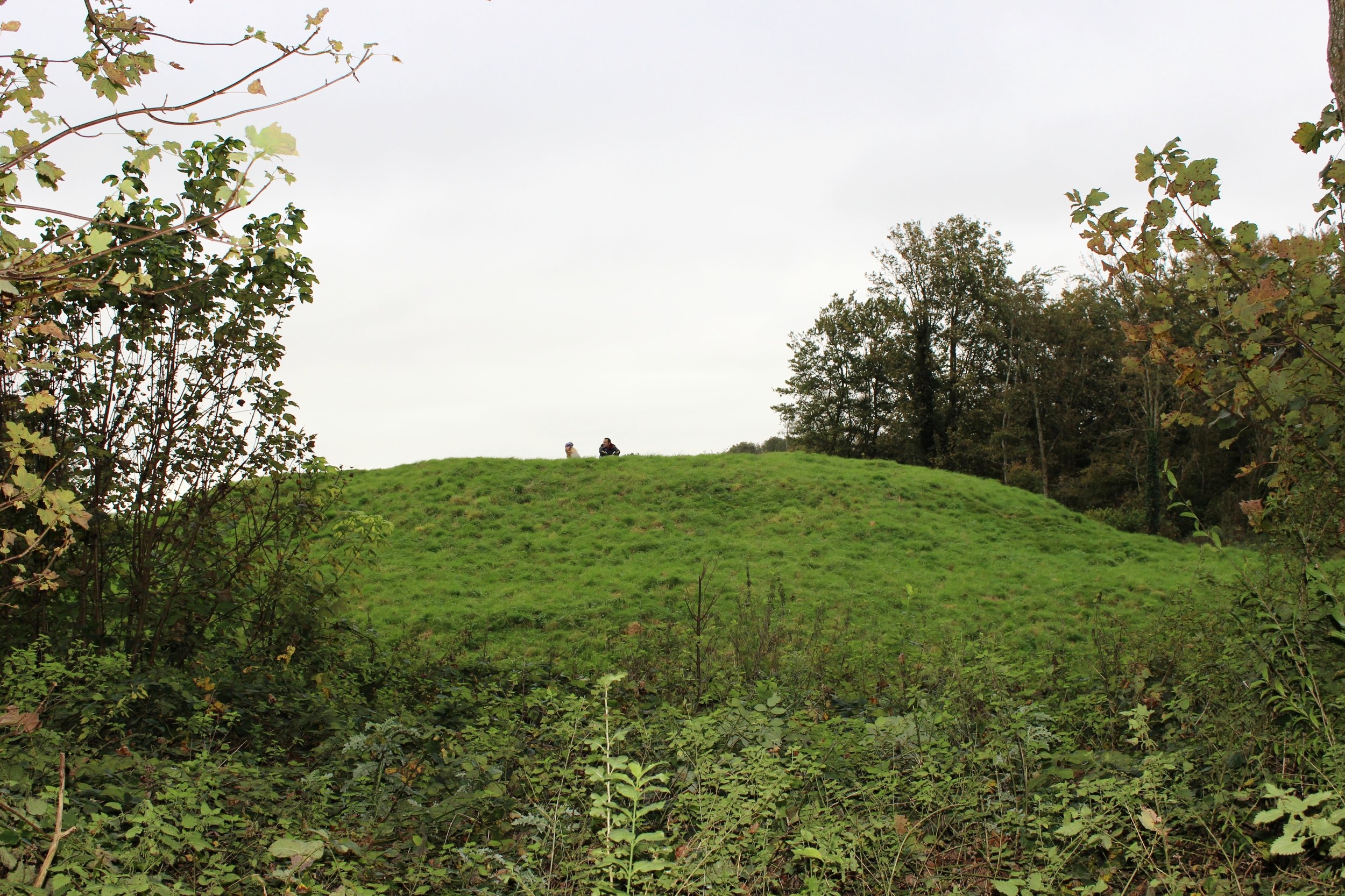 *For example, a theory that Stonehenge was built as a place for ancestors because of the permanence of stone whereas the nearby Woodhenge would have been a ceremonial place for the living.